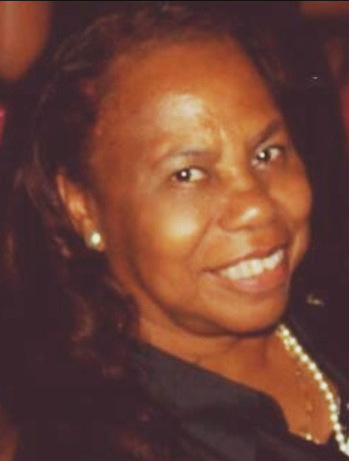 Marilyn Claudina Chatman
Rockledge, FL – Marilyn Claudina (Godwin) Chatman, 74, went home to be with her Lord and Savior on April 21, 2021. Born in Saint Kitts and Nevis, West Indies, Marilyn moved to the United States, settling in the Bronx from 1967 until moving to Piscataway in 1992.

Marilyn spent her life helping others as a nurse, retiring from Regeis Care Center in the Bronx. In 2011, Marilyn and her husband Trent retired to enjoy life down in Florida.

Marilyn was talented when it came to gardening and was well known for her flower gardens, both in Piscataway and Rockledge. In 2015, she won the Mayor's Award for Best Garden in Brevard County. She devoted her life to her family and helping others. As a faithful Christian and Servant of God, she could be found reading her bible for prayer and reflection each morning. Marilyn was an excellent seamstress, loved angels, and had a knack for home decoration.

She will truly be missed by all those who knew and adored her. Marilyn always called Piscataway her second home and longed for the day she could be close to her family and friends once again.

Marilyn leaves behind her loving and devoted family; husband Trent Chatman and their children; Trevor Watts and his wife Mechea of Piscataway, Sandra Watts of New Rochelle, NY, Sharon Watts-Conville and her husband Julian, Angela Hunnighen and her husband Sheldon, and Aaron Chatman, all of Piscataway.

Marilyn will be missed dearly by her eight grandchildren; Shan-Tasia, Trevor, Jahkel, Michael, Sayyed, Aurianah, Mia, and Warner, three great-grandchildren; Ezra, Elijah and Mechea and her siblings; Patricia Clarke, Charles Godwin, Joseph Godwin and Maurisa Bradley.

A Home Going service will be held on Thursday, May 6, 2021 at 10:30 am in the Piscataway Funeral Home, 18 Stelton Road, Piscataway, NJ 08854 (the link for livestream is posted below - this will go live on Thursday, at 10:30 am. Please click on the livestream video to be brought to the private youtube channel.)
Burial will follow at Resurrection Burial Park, also in Piscataway.
Visitation for family and friends will be held in the funeral home on Wednesday, May 5, 2021 from 5:00 pm until 8:00 pm.