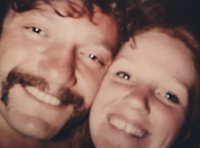 Joanne and Keith Juba
Joanne (Farkas) Juba, 62 of Hopelawn N.J., passed away on Thursday, April 29, 2021 surrounded by her husband of 42 years Keith; son, Damon and daughters, Tanya and Ashley. She is predeceased by her loving grandparents, Alexander and Helen Farkas; her father, Alexander "Fozzi" Farkas; her sister, Wendy and her brother Michael "Mickey".
Surviving are her mother, Carol Farkas; her brothers, Randy, Danny and Ricky and her sister Kristen.
Joanne loved her family and friends like no other. She had a beautiful soul and positivity that she could bring to life even in the most difficult times. She loved her 4 grandchildren, Karlie, Joey, Johnny and Dominick more than there are words to describe. There will be a little less light in the world without her gorgeous smile.
The Juba family is also saddened to announce the sudden passing of their father, Keith Juba on Sunday, May 2, 2021. Predeceased by his parents, Frank and Elizabeth, and his brother, Terry; Keith is survived by his three children, Damon, Tanya and Ashley, 4 grandchildren, Karlie, Joey, Johnny and Dominick and his brothers, Craig and Frank.
Keith was a hard working man that did what he could to provide for his family. He loved to crack jokes and talk about history of the world.
A memorial gathering for Joanne and Keith will be held on Friday, May 7, 2021 from 4pm-6pm at Middlesex Funeral Home, 528 Bound Brook Road, Middlesex NJ 08846. A memorial service will begin at 5:30PM.
The Juba's have the biggest hearts and so much love for all their pets and grand-pets. In lieu of flowers, our family asks to make a donation to your local ASPCA or animal rescue in their name.