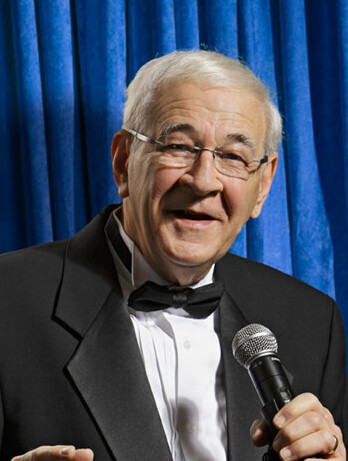 Joseph L. "Joe" Cardone
Piscataway – Joseph L. "Joe" Cardone, 81, passed away Tuesday, September 7, 2021 at St. Peter's University Hospital in New Brunswick.
Born in Nanticoke, PA to the late Dominic and Filomena Cardone, Joe settled to Piscataway Township in 1965. He attended Wilkes University where he received a Bachelor's Degree in education then continued his studies in Temple University, earning a Masters. Joe began and finished his teaching career with the Metuchen School District. While working as a teacher, Joe also took classes at Montclair State University and received his supervisor and principal certificate. Upon retirement as a District Supervisor for the Metuchen School District, Joe held a chair of 2 middle state evaluations. He also was a beloved adjunct professor at Middlesex County College.
A member of the NJEA and NJ Principal Supervisors Association, Joe was devoted to his church of St. Frances Cabrini. He severed as Eucharist Minister and an Usher with St. Frances He volunteered for 16 years at St Peter's University Hospital
Joe, best known for his sense of humor, also working as a consultant and inspirational speaker, he volunteered endless hours working with oncology physicians, seniors, students and anyone in need to uplift and inspire. Joe fully understood the importance of humor and laughter for overall positive living; he will be missed by all who knew him. He was a Special Interest Lecturer on Celebrity and Royal Caribbean Cruise Lines. Joe also performed at the PNC Art Center for senior programs sponsored by the Garden State Arts Foundation.
Predeceased by his son, Damian Cardone and brother and sister in law, Maurice Cardone and Lucy; surviving are his wife of 59 years, Justine (Pietraszko) Cardone and daughter, Adria Long; grandson, Trevor Carron and granddaughter, Brynn Long. He is also survived by his nephew, Captain Daryle Cardone, USN, his wife Kate and their daughters, Gianna and Emma. He is also missed by his fur baby, Max.
Funeral services will be held on Tuesday, September 14, 2021 at 9AM in the Piscataway Funeral Home, 18 Stelton Road, Piscataway NJ 08854 followed by a funeral mass in St. Francis Cabrini RC Church, Piscataway at 10:30AM.
Cremation will follow privately.
Family and friends may gather in the funeral home on Monday, September 13, 2021 from 4-8PM.
In lieu of flowers, donation in Joe's memory may be made to with St. Frances Cabrini RC Church, 208 Bound Brook Avenue, Piscataway NJ 08854 or Knights of Columbus Piscataway Council #11017, 208 Bound Brook Avenue, Piscataway NJ 08854.