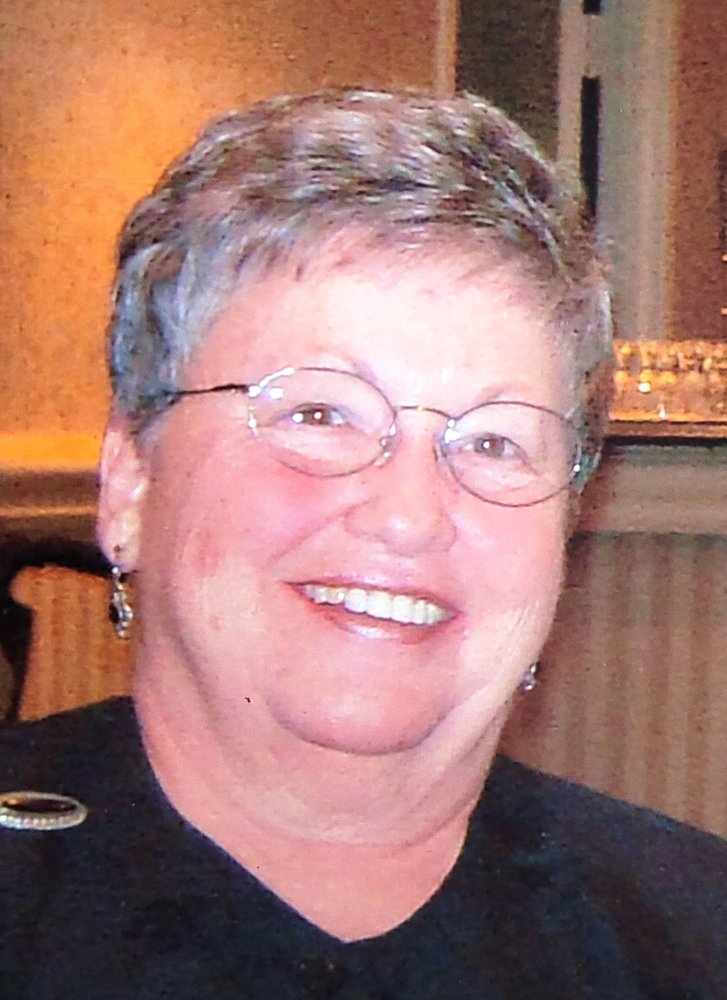 Obituary of Mary Alice Comiskey
Mary Alice Sharp Comiskey, 80, passed away on Wednesday, March 24, 2021 at JFK Medical Center in Edison.
Born in Somerville, Mary Alice grew up in Dunellen and resided in Piscataway for over 35 years before relocating to Edison.
She graduated from St. Peter's High School and furthered her education at the St. Francis School of Nursing, Trenton, NJ and received her BSN Cum Laude from the Rutgers School of Nursing, Newark, NJ.
Mrs. Comiskey's career in the Healthcare Industry spanned nearly 50 years. She worked as the Medical Surgical Instructor at St. Francis Hospital in Trenton, Veterans Hospital in Lyons and the Muhlenberg School of Nursing in Plainfield before becoming the Nursing Administrative Supervisor at JFK Medical Center in Edison, a position that she held for 24 years prior to her retirement.
Following her retirement from JFK, Mary Alice re-entered the workforce returning to the now Muhlenberg - Snyder Schools in Plainfield where she worked as the Clinical Laboratory Coordinator for 15 years before finally retiring. Mary truly enjoyed working with her students and thoroughly enjoyed working in her profession.
Over the course of her extensive career, Mary Alice served on several nursing groups and organizations. She was a member of Sigma Theta Tau International Honor Society, represented the Alpha Tau Chapter at Rutgers at the Biennial Convention in Houston, TX, a member of the ANA, NJ State Nurse Association of more than 56 years, National League of Nursing of NJ and ADSPN. Mary also served on many nursing committees at JFK including the popular Nurses Day celebration.
In addition, she also chaired several St. Francis Nursing School Reunions and was also a former member of the St. Peter's High School Class Reunion committee.
Active within the communities where she resided, Mary Alice served as a member and officer of the Piscataway Township Health Advisory Commission for 31 years, served as VP on the Board of Trustees of her Condominium community, participated in the National Night Out events, assisted in the Neighborhood Watch Programs, served as a peer facilitator in the Metuchen Women Helping Women support group and for over 48 years Mary Alice was a member of the Mother Boniface Adoptive Club where she served a Past President .
In addition, Mrs. Comiskey was also a member of Our Lady of Fatima RC Church in Piscataway and served the church as a Eucharistic Minister as well as a Parish Nurse.
She will be fondly remembered for her infectious laugh as well as for her kind and welcoming spirit she brought to all. She had a love for children, music, reading, the ocean, traveling, trips to Atlantic City, Broadway Shows, movies, Notre Dame and Rutgers Football as well as Notre Dame and Rutgers Women's basketball.
She is predeceased by her parents, Mabel M. and John V. Sharp and her sister, Katherine Sharp Jones.
Surviving is her beloved son, Kevin of Piscataway; brother, Thomas E. Sharp Sr. and his wife Eleanor F. of LBI and Venice, FL. ; sister, Lucy Anne Sharp Newman of Skillman, NJ and many nieces and nephews as well as great nieces and great nephews and cousins. She is also survived by her "adopted grandchildren" whom she adored. Mary was blessed with many lifelong friends including one in Great Britain.
All Funeral Services are private and have been entrusted to the Piscataway Funeral Home 18 Stelton Rd. Piscataway, NJ 08854.
Donations can be made to St. Jude Children's Research Hospital www.st.jude.org or Judy Travis Health careers Camp C/O JFK Medical Center 80 James St. Edison, NJ 08820.
Share Your Memory of
Mary