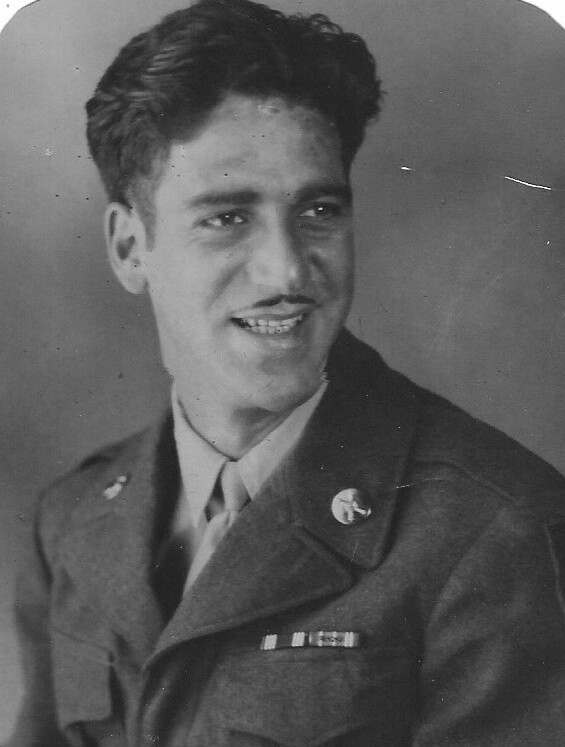 Obituary of Jack Kohn
West Palm Beach, FL – Jack Kohn, 98, passed away on Monday, November 15, 2021. Born in Philadelphia, PA to the late Daniel and Ray (Monis) Kohn. Jack grew up in New Jersey settling to Florida in 1979. He originally resided in Delray Beach, Boyton Beach and ultimately lived the remainder of his life in West Palm Beach, FL.
In 1943, during his employment at Westinghouse as a Dial Marker, Jack was drafted to the United States Army, where he proudly served his country during World War II. He served overseas in all five of the Major Campaigns across the Continent. Jack was enlisted with the 109th Anti-Aircraft Battalion attached to the 101st Airborne and Armored Division.
While serving in England, he met and fell in love with his future bride Clarice, and they married in England in 1943. She came to the U.S. on the Queen Mary to await Jacks return. After the war ended Jack was rehired at Westinghouse as a Group Leader. Until his retirement after 45 years, Jack worked his way up the corporate ladder; starting at the bottom as a Dial Marker to Design Draftsman Engineer.
Jack attended Newark College of Engineering and Newark School of Fine and Industrial Arts and graduated from American School of Design, in NY City.
While living in West Palm Beach, FL in 2015, Jack was the recipient of the Southeast Florida Honor Flight for World War II Veterans to Washington, DC. Jack enjoyed traveling in his early years, he also loved to dance, play his harmonica and organ. He was a lover of art, having a gift to draw and paint. His specialty was to sketch and paint pictures for his close friends and family. When not sketching and painting he was watching his favorite sports teams especially The Miami Dolphins.
Jack will always be remembered for his sense of humor, bright smile and his very giving and loyal personality who was loved by everyone he crossed paths with.
Predeceased by his wife Clarice in 2004, daughter and son-in-law Michele and Chico dos Santos and three siblings; Marion Goldstein, Seymour Kohn and Doris Silver, Jack leaves behind his daughter Arlene Applebaum and her husband Alan of Davenport, FL, his granddaughter, Jan of Cape Coral, FL, as well as his dear friend, Jean Wahby.
Jack will be flown back to New Jersey to be buried alongside his wife Clarice, with Military Honors, on Monday, November 22, 2021 beginning 11:30am at Mount Lebanon Cemetery in Iselin, NJ.
To send condolences to his family, please visit www.MiddlesexFuneralHome.com.
A Memorial Tree was planted for Jack
We are deeply sorry for your loss ~ the staff at Middlesex Funeral Home
Share Your Memory of
Jack